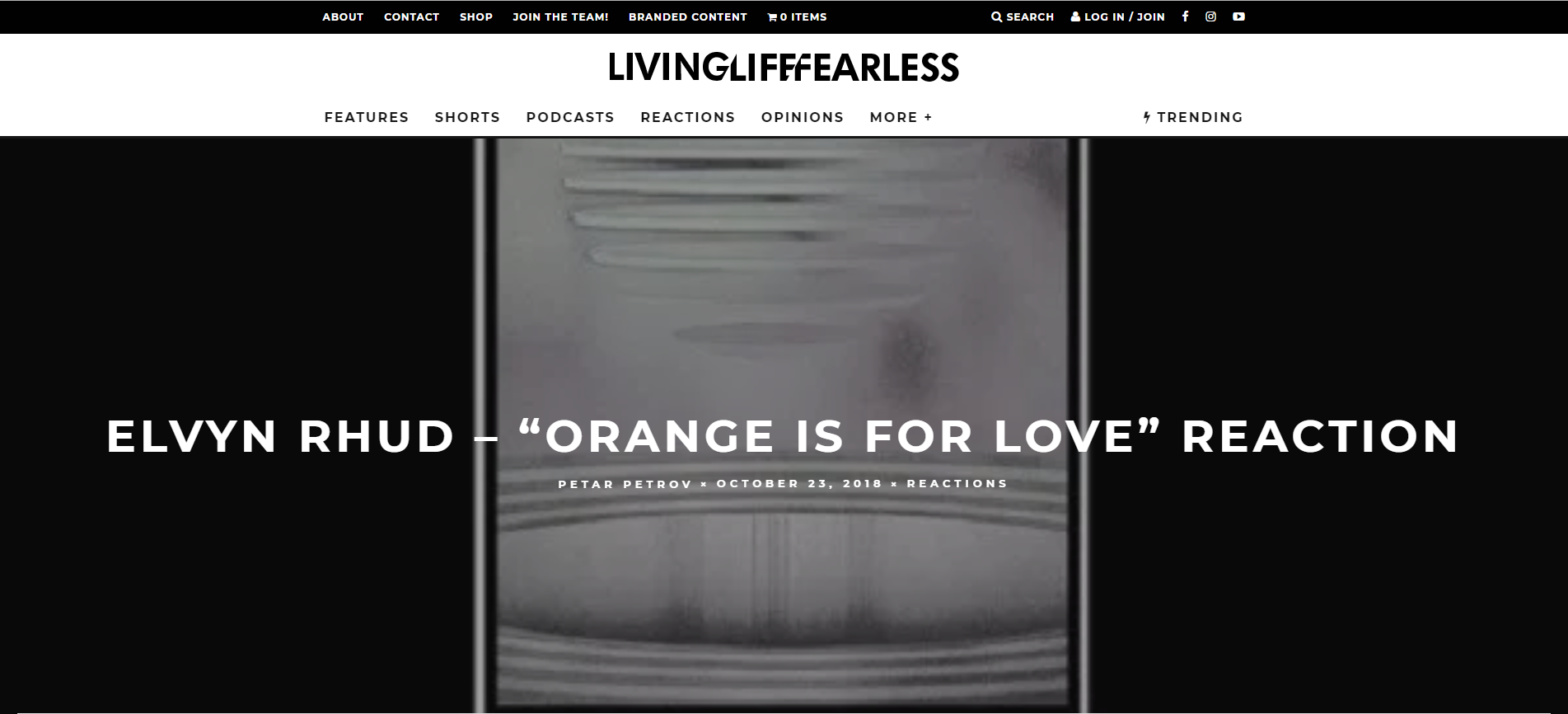 The to Living Life Fearless for the kind words and feature - 
If "Orange Is For Love" seems like a pretty vague and symbolic, bad-ass trippy title, it's because that's precisely how the song sounds and feels like. 
"Orange Is For Love" instantly evokes Brain Johnstone Massacre doing a Spaghetti Western soundtrack, especially if the Western was unfolding in some kind of an alternative, trippy reality, envisioned by a creative stoner's sedated mind. The dragged-out, borderline eerie whammy and echo guitar effects sneak in throughout the song like some hazy thoughts and memories, creeping in a psychedelic trip. 
Even though "Orange Is For Love" is the epitome of stoner rock, and as such is quite chilled out, there's a strange intensity to it, with an intentionally repetitive, snappy rhythm giving the overall mellow vibe a nice edge.
The vocals are also exactly what stoner and psychedelic rock fans would expect – dragged-out, sedated, almost lazy even, yet not boring or bumped out by any stretch of the imagination. 
Overall, "Orange Is For Love" has pretty much all the trademarks of stoner and psychedelic rock. The only thing I personally would have liked is some kind of a mellow, melodic guitar solo to give the song a bit more musical flavor. Nevertheless, definitely a cool song that can take you on a trip to a number of places, real and imaginary.