Thx to Courtney & Noises & Nonsense for the kind write up and feature -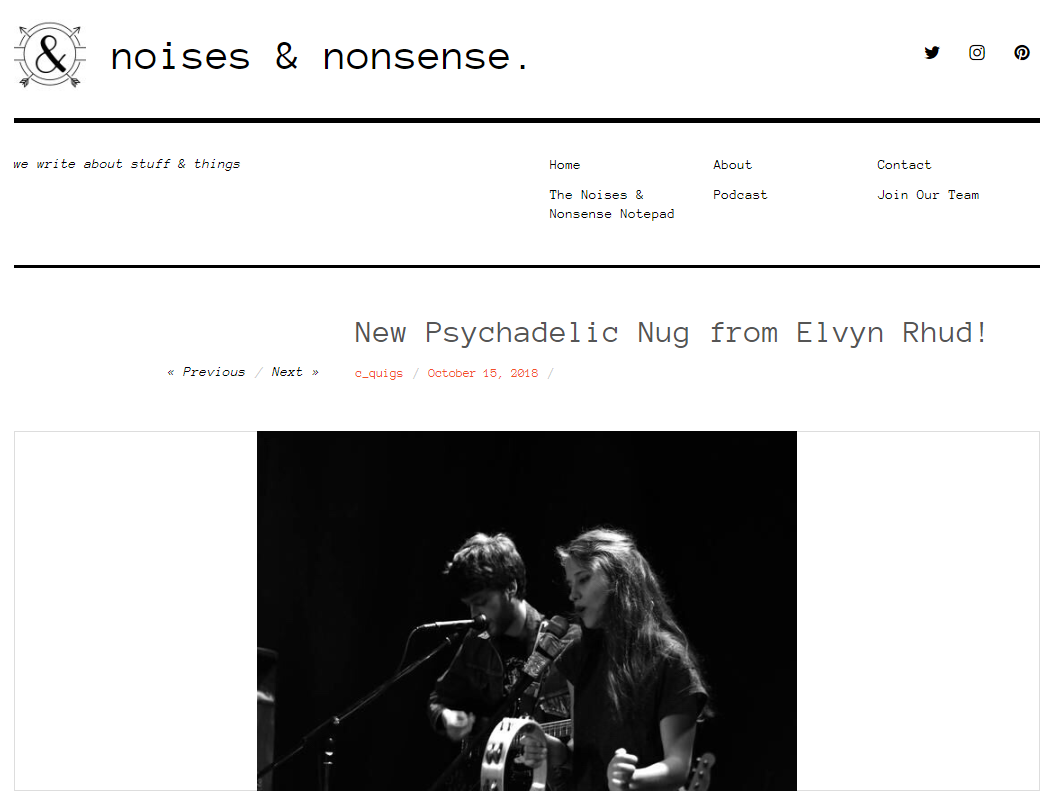 By: Courtney Quigley 
In a very Fear & Loathing in Las Vegas-esque musical adventure, Elvyn Rhud and featured label-mate Alpha Du Centaure bring us the track "Orange Is For Love," which dropped at the end of last month to rave reviews on various music blogs. If you're a vinyl head looking to go on a robo-trip without the cough syrup fog to match, listen no further. The track sounds like it came straight out of one of the Kill Bill trilogy, complete with ominous vocals, tambourine-accented syncopation, and gorgeous steel string guitar acting as the spine that holds the whole 7" split together. 
Elvyn Rhud, made up by Cassandre Arpin and Léo Puy, are a dope duo pioneering the Psych-Folk genre in France. Their style is difficult to pin to concrete artist influences, but with a timeless sound that could just as easily be associated with the Woodstock era as with today's revived and modernized psychedelic sound movement. "Orange Is For Love" brings listeners enjoyable and down-to-earth sound that emits indie garage band vibes, but with the high-quality production value of big name festival headliners. 
I thoroughly enjoyed this track and can't wait to hear more from the duo. Be sure to give it a listen at the link below and tell us what you think in the comments! And don't forget to follow Elvyn Rhud on Twitter @ElvynRhud to track their forthcoming moves.