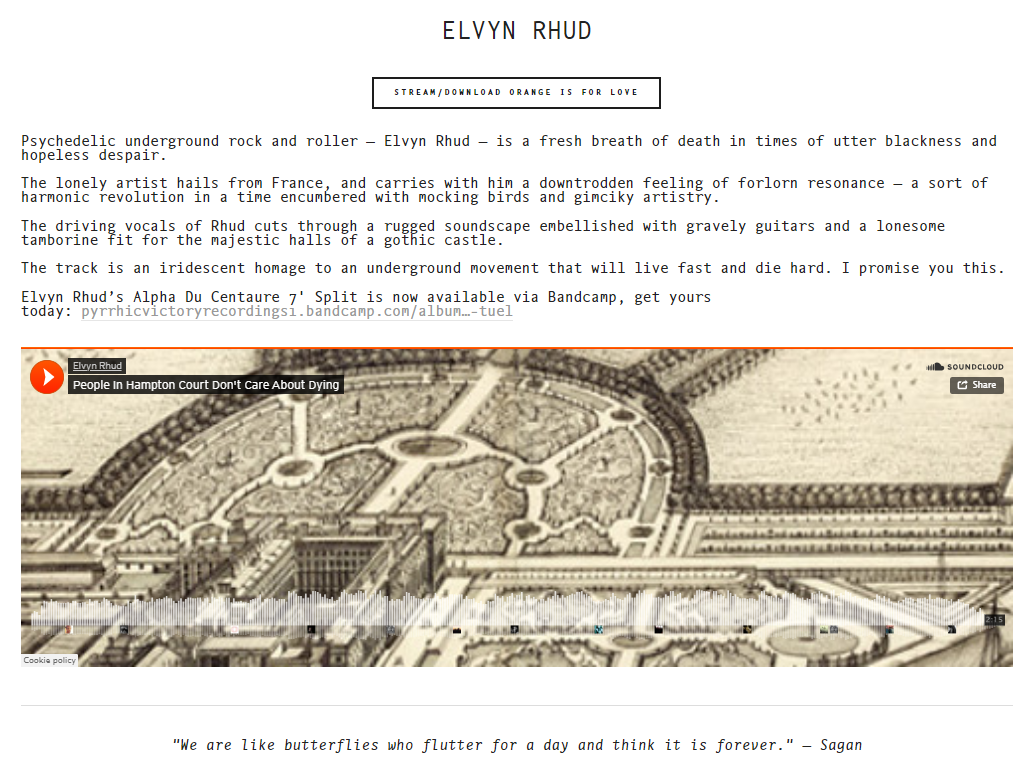 Psychedelic underground rock and roller — Elvyn Rhud — is a fresh breath of death in times of utter blackness and hopeless despair. 
The lonely artist hails from France, and carries with him a downtrodden feeling of forlorn resonance — a sort of harmonic revolution in a time encumbered with mocking birds and gimciky artistry. 
The driving vocals of Rhud cuts through a rugged soundscape embellished with gravely guitars and a lonesome tamborine fit for the majestic halls of a gothic castle. 
The track is an iridescent homage to an underground movement that will live fast and die hard. I promise you this. 
Elvyn Rhud's Alpha Du Centaure 7' Split is now available via Bandcamp, get yours today: https://pyrrhicvictoryrecordings1.bandcamp.com/album/orange-is-for-love-le-mouvement-perp-tuel