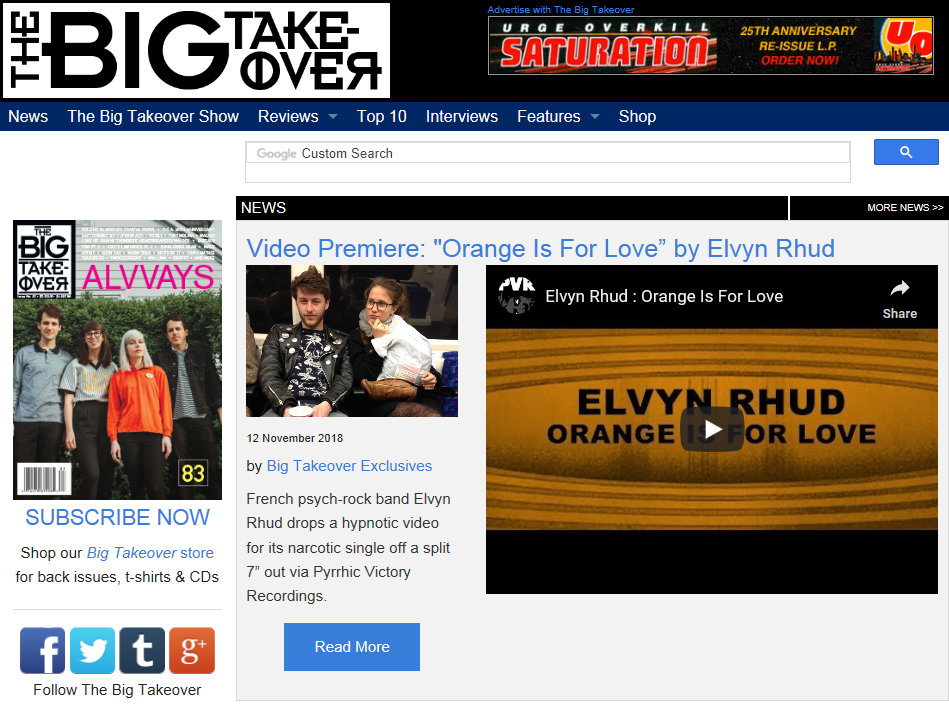 Trippy neo-psychedelic rockers Elvyn Rhud hail from France, but they don't sound like the typical French music export. Their songs are soaked in reverb, and drenched with jangling guitars, droning vocals, and layers of percussion. It's as if Brian Jonestown Massacre were hired to craft the soundtrack to a Spaghetti Western. 
The Big Takeover is proud to premiere the "Orange Is For Love" video today for the narcotic and laid-back. The light sepia-colored video hosts a sea of strange microscopic, translucent creatures intercut with film clips of artificial humans that invite the viewer into the band's dystopian artistic vision that compliments their trance-inducing music. 
"Orange Is For Love" comes off a shared 7" split between Elvyn Rhud and Alpha Du Centaure. It was released on September 28th via Pyrrhic Victory Records.