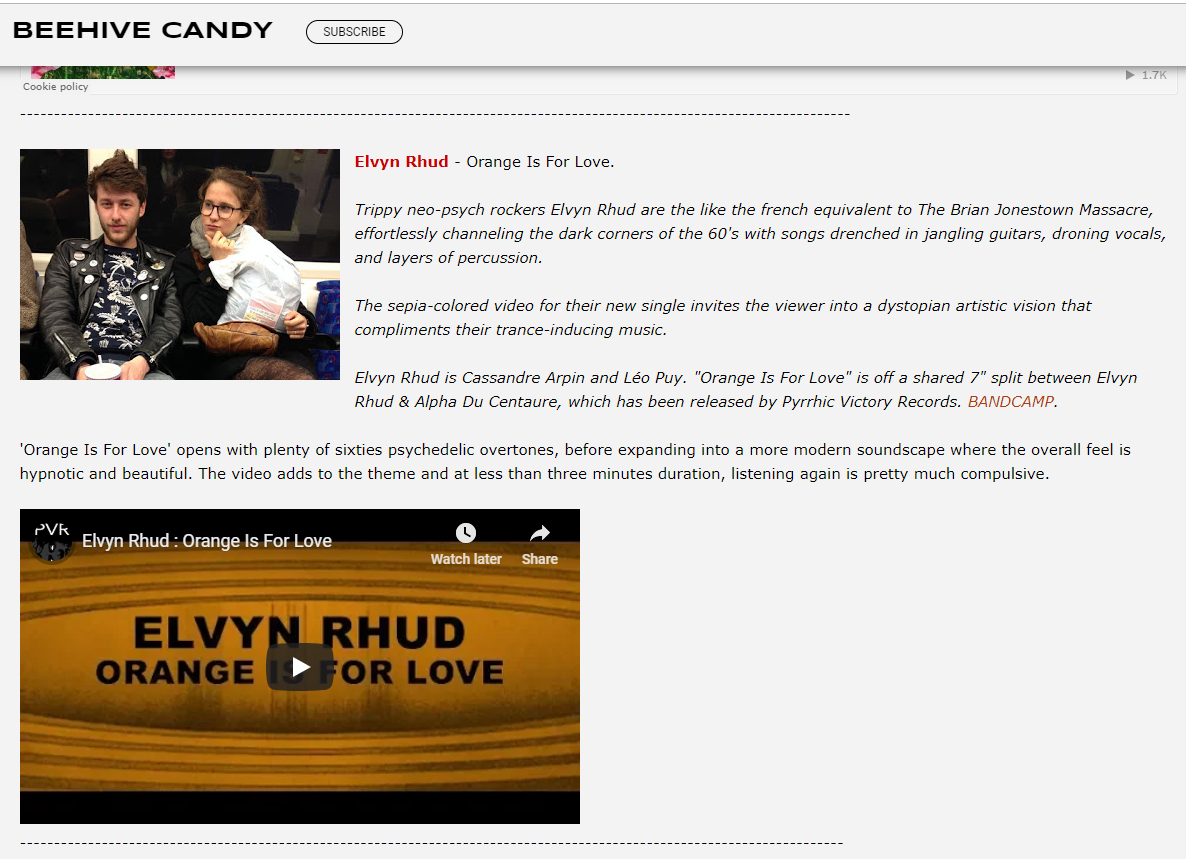 Elvyn Rhud - Orange Is For Love. 
Trippy neo-psych rockers Elvyn Rhud are the like the french equivalent to The Brian Jonestown Massacre, effortlessly channeling the dark corners of the 60's with songs drenched in jangling guitars, droning vocals, and layers of percussion. 
The sepia-colored video for their new single invites the viewer into a dystopian artistic vision that compliments their trance-inducing music. 
Elvyn Rhud is Cassandre Arpin and Léo Puy. "Orange Is For Love" is off a shared 7" split between Elvyn Rhud & Alpha Du Centaure, which has been released by Pyrrhic Victory Records. BANDCAMP. 
'Orange Is For Love' opens with plenty of sixties psychedelic overtones, before expanding into a more modern soundscape where the overall feel is hypnotic and beautiful. The video adds to the theme and at less than three minutes duration, listening again is pretty much compulsive.