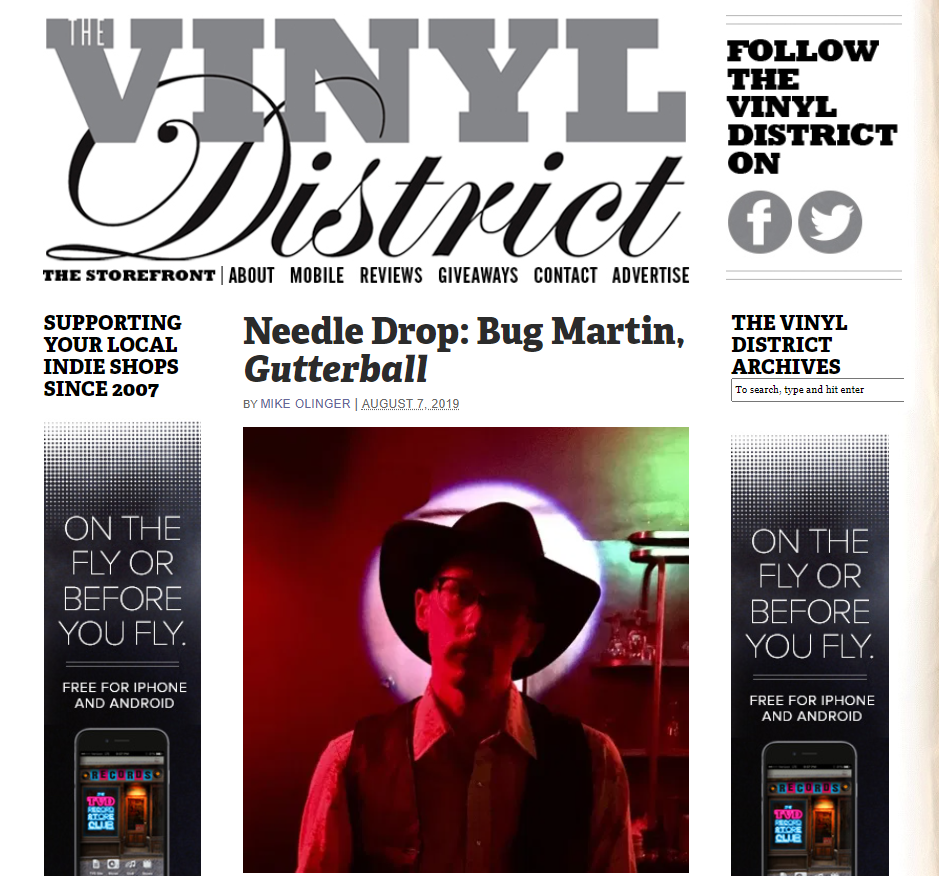 Philadelphia-based roots man Bug Martin's twangy alt-folk stylings put a modern twist on classic dust bowl Americana. His tales of hapless love and drunken wisdom pour out like smooth whiskey around the campfire, warming ones bones by the sheer authenticity of his candor. 
Whether it's on the glowing jangle of opener "Bartender" or the venomous anti-religion saga "Hypocrites Rag," Bug is able to share his worldly insight with humor and grace. He tells the story of the everyman, the regular folks who deal with life's struggles in the most American of ways.
Haunting pedal steel sounds and twinkling banjo strums accompany Bug's earnest croon as he makes his way through 10 memorable tracks that probe the aches and pains of the Western psyche, making ol' timey folk and blues feel as vital as ever.